Shogenji Temple is right next to Hotel Koboyu.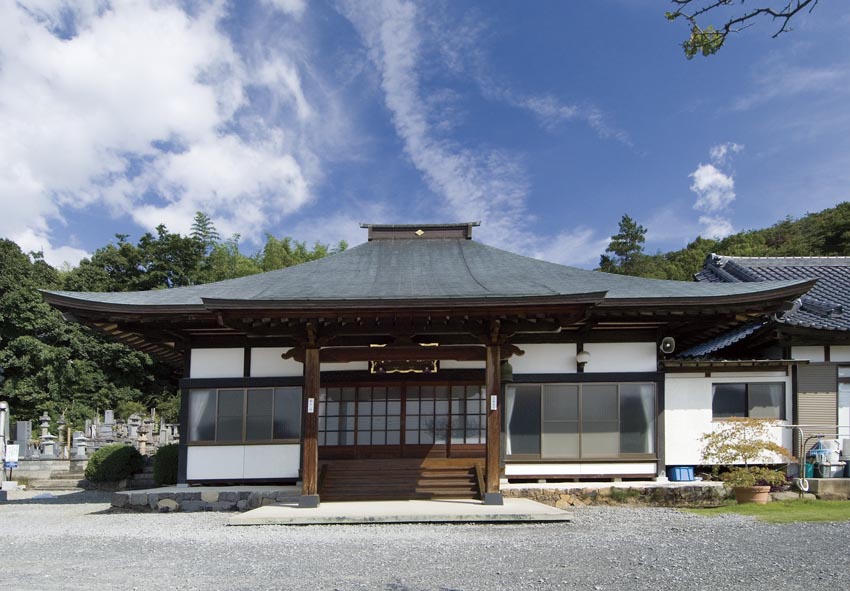 Kannon Bosatsu of the main god is the first Kannon sacred site tour of the northern mountain line, and it has been famous as a substitute Kannon since ancient times.
It is said to have been built by Ohno Mondo, who is said to have opened Yumura Onsen in 1597.
It is said that Yuyagongen (shrine) was also managed by Shogenji in ancient times.
"Kitayama Suji" refers to the northern mountainous region of the Kofu Bonchi. It seems that the country of Kai was divided into "streets" and "territories" in addition to "counties".
There are nine "streets": Kitayama, Manriki, Kurihara, Oisawa, Koishiwa, Nakagun, Hemi, Takekawa, Nishigun is. It seems that there were three "territories": Nishikouchi, Higashikouchi, and Gunnai.
When it is not possible to visit Kannon in the main hall, he seems to visit this deity next to the gate.
The two on the right are signposts scattered throughout the Yumura Onsen Village, where characters such as Kitayama, Ichiban, Kannon, and Shogenji are marked.
There are two pilgrimage sites for Kannon pilgrimage, including "Kai 33rd Kannon pilgrimage" and "Funai 33rd Kannon pilgrimage", none of which includes Shogenji.
"Kitayama-suji Kannon Sacred Site Tour" is described only in "Kaikokushi", and it seems that it was considered in a completely different era from the former two because the monument of the Fudasho remains in fact.
Imagine the fact that Kitayama-suji is Shogenji at the top of the list, and I think that the pilgrimage went to the east in order.