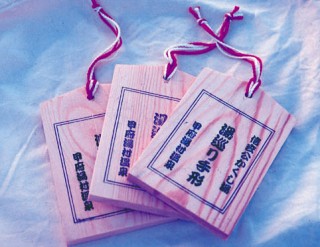 We will issue the "Yumeguri-Tegata" for guests.
【500 yen per person per taking spring】
1. We'll give you a "Yumeguri-Tegata" to go around the hot spring at the hotel where you stayed. Bring and Using towels from the inn, please.
2. Search for an inn where the signs for the hot spring tour "Signboard" and "Noren" are hanging at the entrance.
3. You decide on the hotel you want to enter, please show the "Yumeguri-Tegata" to the reception of the hotel and pay 500 yen per person.
4. Please leave your valuables at the reception.
5. Please note that depending on the time and day of the week, you may not be able to take a bath due to the accommodation.
6. Ask the child rates at each hotel.
*From May 1, 2012, there are 8 hotels where you can visit the hot springs.
* "Yumeguri-Tegata" will be handed to you from the union member inn wherever you choose
Search