The Jizo ancient tomb left by a visitor from Korea -Jizo Kofun-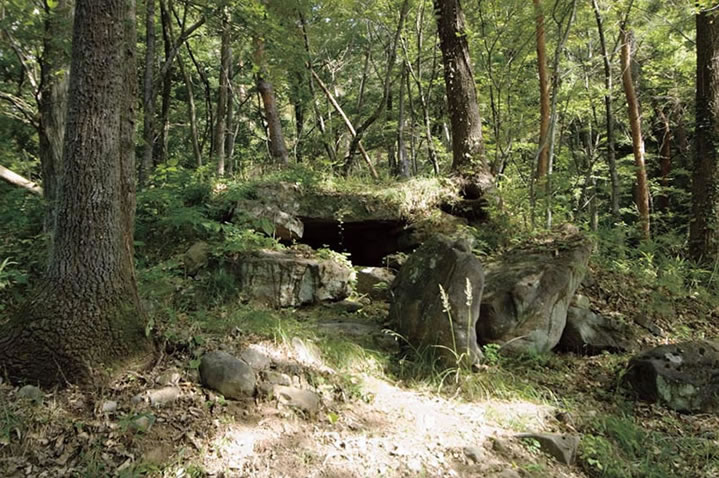 The 2 ancient tombs on the promenade west of Mt.Yumura are called Jizo Kofun and Komorizuka.
There are many tombs in the Yumura, Haguro, Yamamiya, and Chizuka areas.
Chizuka is a place name that means many tombs.
The northern mountainous area, from the eastern part of the old Shikishima town to Yokone, which is in front of Isawa Onsen, through Chizuka and Yumura, is the second largest place in Japan where there are many tombs.
The burial mound on the west side of Mt. Yumura is a form of the 6th century, with an open entrance to a stone room, where the dead were buried.
Now cherry blossoms are planted and you can enjoy the cherry blossoms in full bloom from late March to early April.